Porce & Lain
Stage Liliput Stage 60 min. Premiere: 11.09.2021 From age of 4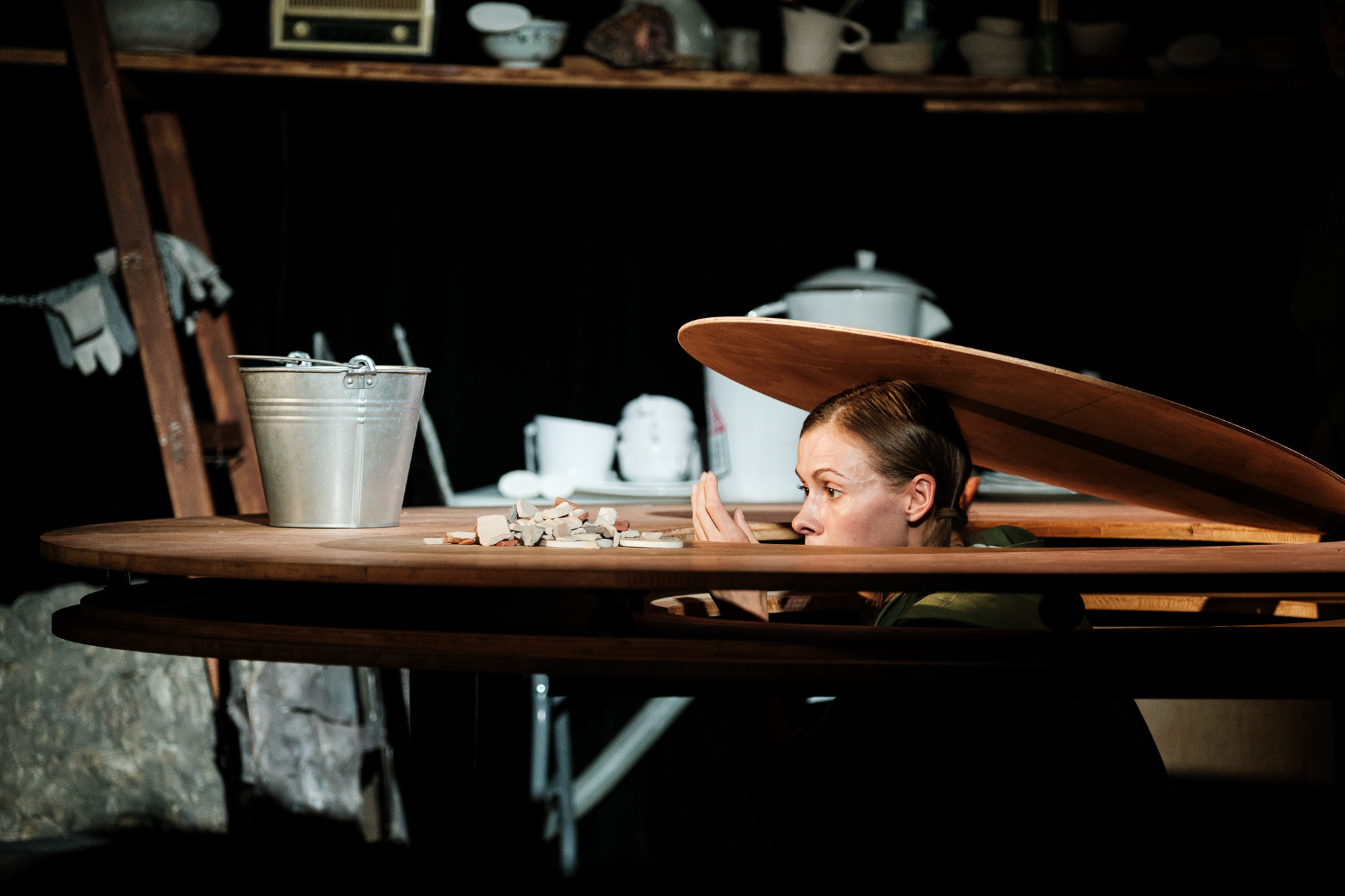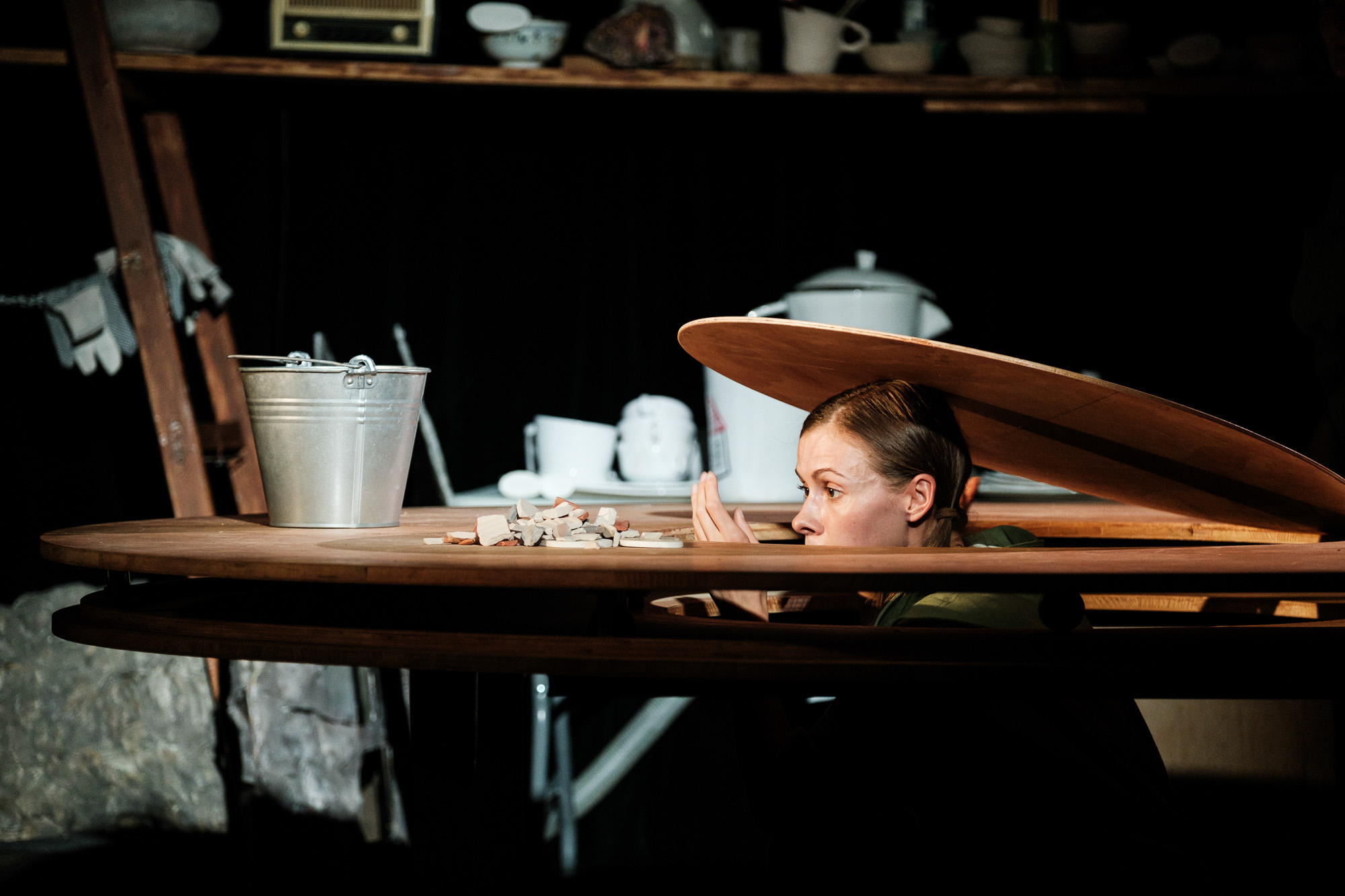 Description
Is it possible to tame a tyrannosaurus? Sure it is! Porce & Lain, the female heroines of this show based on Tyranozaur i Traktorzystki, a book by Tiny Oziewicz, know how – all they need to do is be very courageous and not be afraid of setting off into the unknown. 
Porce & Lain live at the bottom of a hand-painted dinner plate which is their home and safe harbor. Their lives changes the day the plate is smashed to smithereens, forcing our protagonists to journey in search of a new home. They discover the world is vast and very surprising, overcoming their own fears, their journey becoming a manifestation of mutual friendship. Their story is a tale in which delicacy, fragility and ephemerality meet human emotions. This is a fable about how the world can be put back together again even if it has been smashed into a million little broken pieces.
During this performance we will look in on a ceramics art workshop where, by following the craftswoman and her apprentice, we will discover the secrets of their masterful designs. Following the adventures of Porce & Lain we enter the world of ceramics and together experience that which is undiscovered.
Show based on a book by Tina Oziewicz titled Tyranozaur i Traktorzystki – Czerwony Konik Press.
For ages of 5 and upwards
Scenariusz: Lena Frankiewicz i Tomasz Maśląkowski
Reżyseria: Tomasz Maśląkowski
Scenografia: Tomasz Maśląkowski
Światło: Lena Frankiewicz
Muzyka: Sambor Dudziński
Kompozycja piosenek: Honorata Zajączkowska, Milena Kranik, Sambor Dudziński
Obsada: Honorata Zajączkowska, Milena Kranik (gościnnie)
Gallery