City Of Lights
Stage Liliput Stage 60 min. Premiere: 28.11.2021 From age of 8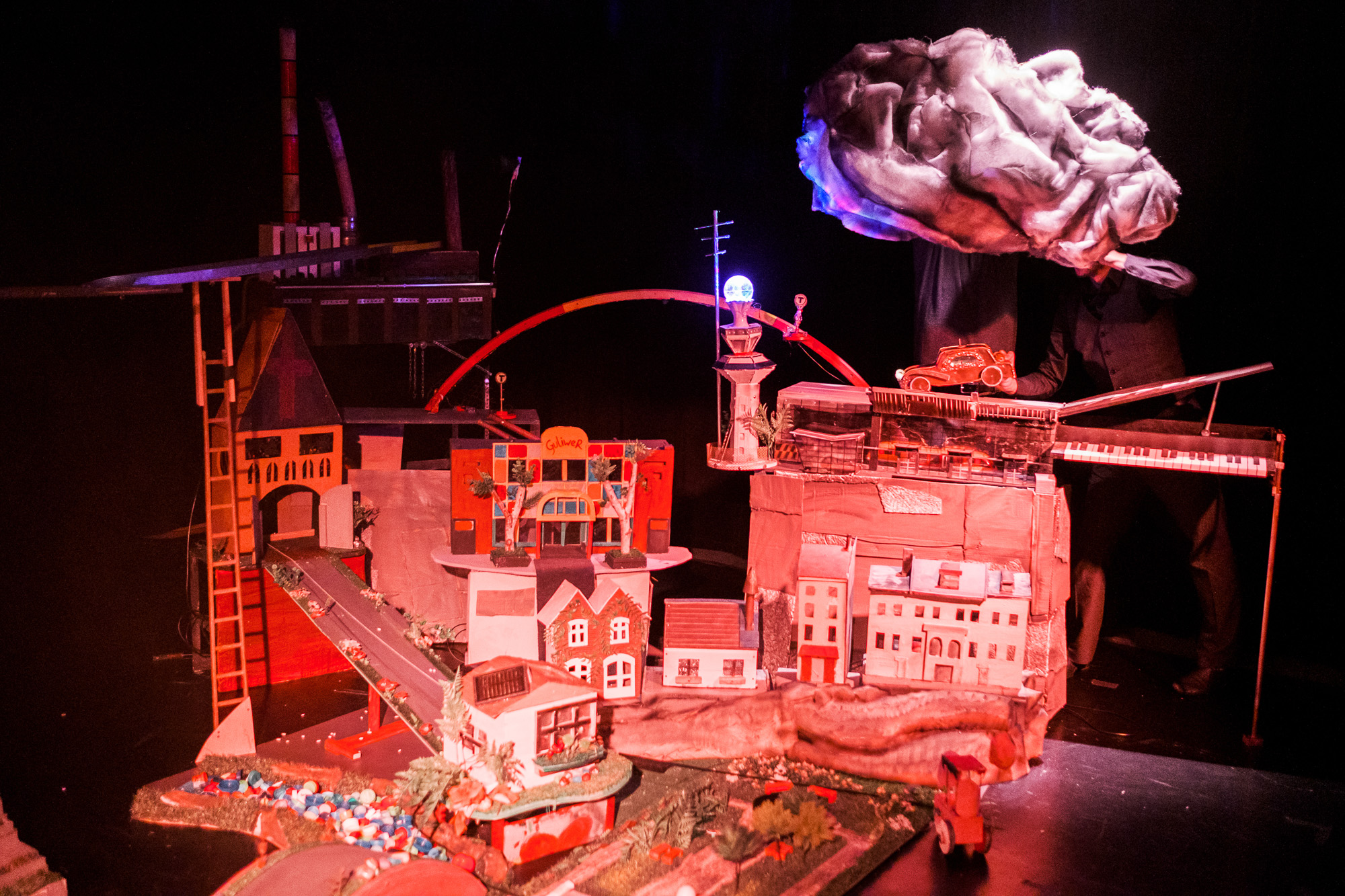 Description
City Of Lights presents the story of single day in a specific city. This city is the largest stage imaginable where, each day, thousands of performances are delivered. Each and every day conceals countless stories told by buildings, streets, sidewalks and parks, stories between people, animals and other sorts of beings.
Our miniature city, made of recycled materials, is the space for experiences and also witness to all sorts of everyday events. Thousands of stories, memories and dreams come alive on stage thanks to citizens of Warsaw engaged in the process of the show being created. The script was inspired by stories and tales told by the participants of creative workshops which led to the performance being staged.
What will happen in our city and what sort of day will it be?
This could be your story too!
City of Lights was created in partnership with Unia Teatr Niemożliwy. The script was inspired by the lives of the residents of the capital city of Warsaw.
The project was co-financed by the municipal government of Warsaw.
The first stage of the creative work on the show came about through open workshops for Warsaw residents – the ideas they provided allowed us to develop this performance. Thank you to everyone who took part!
Scenariusz: Barbara Sadurska
Reżyseria, scenografia i dramaturgia: David Zuazola
Kompozytor: Marek Żurawski
Współpraca reżyserska: Marek b. Chodaczyński
Asystent reżysera: Paweł Jaroszewicz
Obsada: Elżbieta Pejko, Paweł Jaroszewicz, Maciej Owczarzak
Inspicjent: Jacek Poniński
Inspiracje: Wojciech Węgrzyński, Dennissee Peratta, Makser Bie, Maja Żylińska, Gabriel Zarzecki, Agata Porazińska, Tymur Soldator, ALHERDKARAS, Dora, Pola Kwinta, Krystian Zacharuk, Maciek Jaszczyk, Miłosz Grabski, Natalia Wódka, Eryk Zalewski, Wiktoria Sobocińska, Zofia Karwacka, Piotr i Jan Spodnik, Róża Vedral, Zofia Augustyniak, Aleksander Bielak, Krzysztof Chmielewski, Liliana Cymerman, Andriej Denysiuk, Aleksandra Grabowska, Kamil Józwik, Jakub Kacała, Krzysztof Karabon, Mieszko Mirecki, Maria Okrajewska, Julia Okraska, Nela Panczukaszwili, Franciszek Rdesiński, Hanna Stysiak, Hanna Świderska, Arina Tkachuk, Ivo Ziółkowski, Szymon Żaboklicki, Mateusz Żaboklicki, Justyna Panufnik, Martyna Suchecka
Gallery