Theater Through Gulliver's Eyes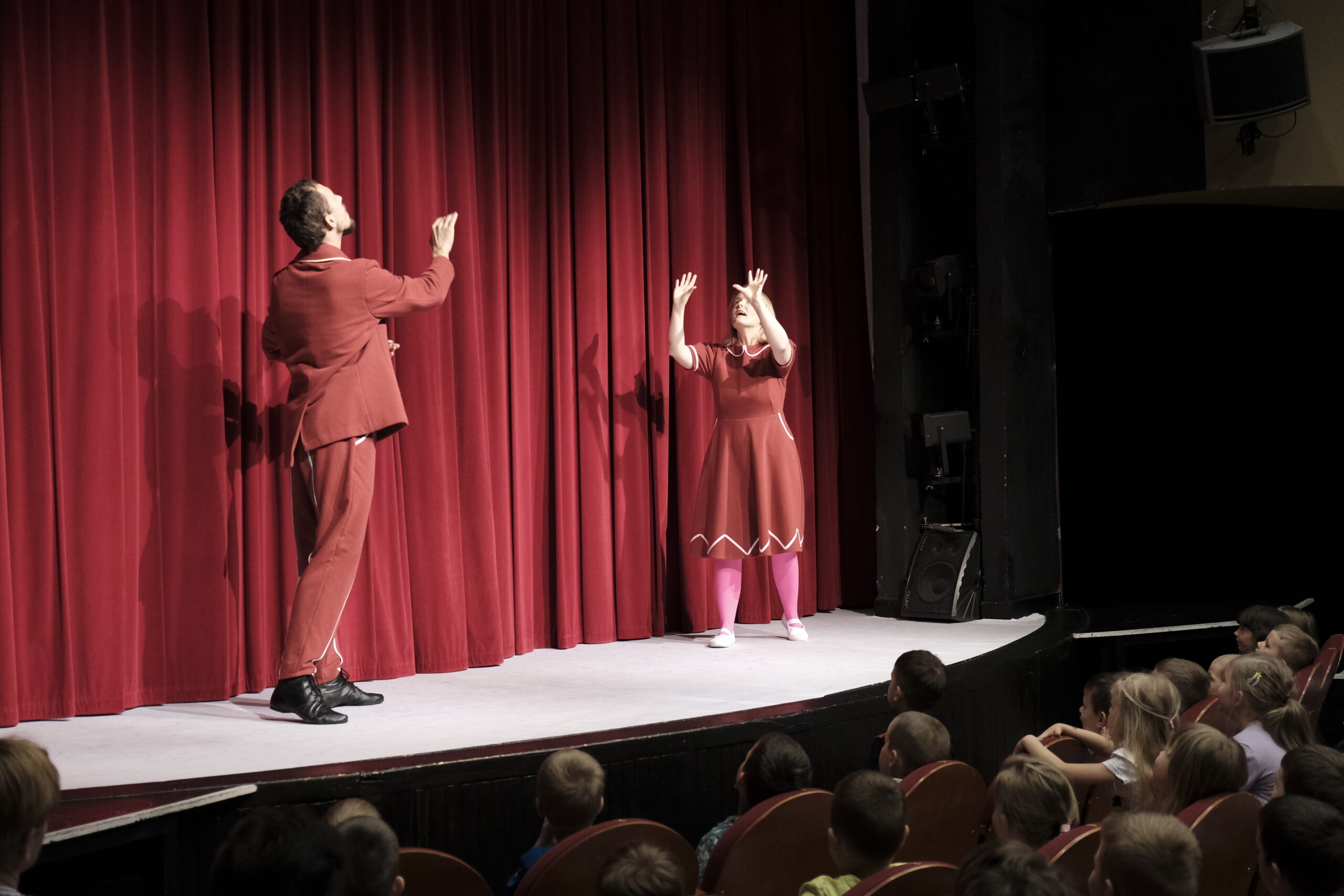 Theater Through Gulliver's Eyes
Description
Theater lessons from the series "Theater Through Gulliver's Eyes" are educational etudes conducted by actors of the Guliwer Theater. They take place at the Theater.
These lessons allow children to learn much more about our Theater. "Theater Through Gulliver's Eyes" is our premier educational project which each year is enjoyed by thousands of children.
For whom?
For preschool and school age children.
How to take part?
Lessons take place directly before each performance on the Big Stage from Tuesday to Friday.
Duration – 15 minutes.
The lesson is included in the ticket price for the performance.
Themes of the Theater Lessons:
Theatrical Customs – The Great Book of Gulliver. Basics of theatrical journeys.
Dolls – From design to animated form.
Puppets – Gulliver in the Land of Giants, that is a puppet among people.
Puppets and theatrical masks – The stage is their whole world.
Theatrical rehearsals – Actors, scripts, directors – work on a desert island.
Travels through the repertoire – Theater equals safe travels into the unknown.
Scripts and direction: Robert Jarosz
Music: Patryk Lichota
Scenography: Pavel Hubička
Cast: Joanna Borer, Anna Przygoda, Honorata Zajączkowska, Krzysztof Prygiel